250g dried prunes
250g dried apricots
3 x 15ml spoon honey
500g couscous
800ml water
200g flaked almonds
5 onions
6 garlic cloves
1 x 5ml spoon saffron strands
2kg lamb neck fillet
Black pepper
3 x15ml spoon oil
2 x 5ml spoon ground turmeric
2 x 5ml spoon ground ginger
1 x 15ml spoon ground coriander
1 x 15ml spoon ground cumin
1 x 15ml spoon ground cinnamon
500ml water
500ml fruity ale
2 cinnamon sticks
Weighing scales, knife, 2 x chopping boards, measuring spoons, frying pan, mixing spoon, kettle, large mixing bowl, baking tray, oven gloves, fork.
1.    Prepare the ingredients:
·         peel and finely chop the onions;
·         peel and crush the garlic;
·         crush the saffron strands.
2.    Using a clean knife and chopping board, trim the neck fillet, cut into large cubes and season with a few twists of black pepper.
3.    Heat 2x 15ml spoon oil in a non-stick frying pan, brown the meat on all sides in small batches and set aside.
4.    Fry the onions and garlic in 1x15ml spoon oil until soft.
5.    Stir in the turmeric, ginger, coriander, cumin and cinnamon and cook for 2-3 minutes.
6.    Return the meat to the pan with and add the water, ale, saffron and cinnamon sticks.
7.    Reduce the heat and cover the pan.
8.    Simmer gently for an hour.
9.    After 30 minutes, add the dried fruit and honey to the tagine.
10. Simmer for a further 30 minutes.
11. Remove the cinnamon sticks and set aside.
12. Pre-heat the grill.
13. Place the couscous in a bowl and pour over 800ml of boiling water 
14. Cover the couscous and leave to stand for 10 minutes.
15. Place the flaked almonds onto a baking tray and grill for 2-3 minutes until lightly toasted.
16. Stir the almonds to the couscous using a fork.
17. Serve the lamb tagine with the couscous.
Cooking the meat in small batches will avoid overcrowding the pan.
Why not use the Explore Food calculator, the British Nutrition Foundation's free online nutritional analysis programme, to calculate the nutritional information for this and other Food - a fact of life recipes?
Weigh
Measure

Peel
Cut, Chop, Slice, Dice & Trim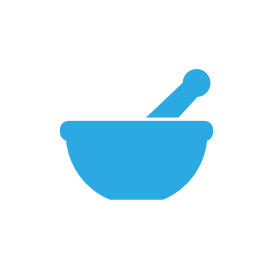 Crush

Fry & Sauté

Mix, Stir & Combine

Melt, simmer and boil

Grill
Is there something wrong with the page? Do you have a suggestion or would like to see something on this page?