2 cloves garlic
½ mango
1½ oranges
2x 15ml spoon fresh mint
4 lean pork loin chops with bone
5mlsp Baharat spice
150ml mango juice
Garlic crusher, chopping board, knife, juicer, large bowl, mixing spoon, small saucepan, oven gloves, tongs, small foil dish, small mixing bowl.
1. Prepare the ingredients:
• peel and crush the garlic;
• cut the flesh from around the stone, peel and chop the mango;
• juice half an orange;
• peel and cut one orange into segments;
• finely chop the mint.
2. Cut away the pork meat to expose the bone at the end of the chop.
3. Cut the 'tail' meat into small pieces, add the Baharat spice, cover and leave until required.
4. Place pork chops in a large shallow bowl and add the juices and garlic. Mix well together, cover and place in the fridge for 2-3 hours (if time permits).
5. Meanwhile prepare the barbecue or preheat the grill.
6. Drain the juice from the pork chops into a small pan.
7. Cook the pork chops for about 12-16 minutes until browned and cooked through and the juice runs clear.
8. Boil the juice for about 10 minutes until the amount of juice reduces and the sauce thickens.
9. Cook the 'tail' meat in a small foil dish with a little oil on the barbecue or on the hob until the meat is crispy, golden and the meat juices run clear.
10. Mix the juice, mango, orange segments and mint together in a small bowl.
If the meat starts to catch on the barbecue, cover with foil and adjust the grid height to move away from the heat to slow down the cooking
Why not use the Explore Food calculator, the British Nutrition Foundation's free online nutritional analysis programme, to calculate the nutritional information for this and other Food - a fact of life recipes?
Measure

Peel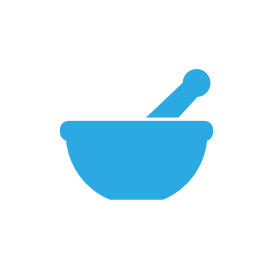 Crush
Cut, Chop, Slice, Dice & Trim
Juice
Glaze & Coat

Mix, Stir & Combine
Chill

Drain

Grill

Fry & Sauté

Melt, simmer and boil
Is there something wrong with the page? Do you have a suggestion or would like to see something on this page?