1 large onion
4 sticks rhubarb
1 cooking apple
1 clove garlic
1.25cm root ginger
150ml apple juice
2 x 15ml spoon dark brown sugar
4 lean thick pork chops or steaks
Chopping board, vegetable knife, vegetable peeler, garlic press, grater, tongs, oven gloves, small saucepan with lid, mixing spoon
1. Prepare the ingredients:
• peel and chop the onion into thick slices;
• cut the rhubarb into large chunks;
• peel, core and slice the apple;
• peel and crush the garlic;
• peel and grate the root ginger.
2. Pre-heat the grill.
3. Place the pork chops or steaks under the grill and cook for about 8-10 minutes on each side (for chops about 2-3 cm in thickness).
4. Place the onion, apple, garlic, ginger, apple juice and brown sugar in a small saucepan and bring to the boil.
5. Reduce the heat and place a lid on top and simmer for approximately 5 minutes until the fruit is soft, but not mushy.
Serve the chops on mashed potato with a spoonful of chutney and seasonal vegetables
Why not use the Explore Food calculator, the British Nutrition Foundation's free online nutritional analysis programme, to calculate the nutritional information for this and other Food - a fact of life recipes?
Measure

Peel
Cut, Chop, Slice, Dice & Trim
Core

Grate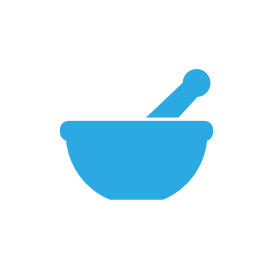 Crush

Grill

Melt, simmer and boil
Is there something wrong with the page? Do you have a suggestion or would like to see something on this page?