1 sweet potato (approx. 300g) 
1 pepper  
1 x small can pineapple chunks in juice 
1 lime
4 chicken thigh fillets 
2 x 5ml spoons jerk seasoning  
Spray oil 
Optional - garnish 
2 spring onions 
25g coriander  
50g low fat Greek-style yogurt  
Chopping board, vegetable knife, juicer, sieve, red chopping board, large roasting tray, measuring spoons, small frying pan, mixing spoon.
Pre-heat the oven to 200°C or gas mark 5.
Prepare the ingredients:
- peel and slice the sweet potato into wedges;
- deseed and slice the pepper;
- juice the lime;
- drain the pineapple chunks;
- remove any fat from the chicken thighs, thoroughly washing and drying hands after touching the raw meat;
- remove the end of the spring onions and slice into rings;
- roughly chop the coriander, if using.
Place the sweet potatoes and peppers into a large roasting tray, then lay the chicken thighs on top. 
Pour over half the lime juice.
Spray the vegetables and chicken with oil and sprinkle over the jerk seasoning.
Bake for around 30-35 minutes, until the chicken is cooked and the vegetables are soft.
Pour over the remaining lime juice.
When there are around 5 minutes of the cooking time remaining, spray a small frying pan with oil, add the pineapple and cook for a few minutes on each side until charred. 
Serve with a scattering of spring onions, the chargrilled pineapple and a spoonful of yogurt. Garnish with chopped coriander.
Sweet potatoes are in season from October to March. When selecting sweet potatoes, they should be firm, with smooth, unblemished skin and no holes or nicks. Sweet potatoes perish more quickly than potatoes and are best kept in a cool, dark, dry place for no more than a week. Avoid placing them in the fridge as the cold affects the flavour.
Try using fresh mango slices or sautéed plantains as an alternative to the pineapple chunks.
This recipe was adapted from a recipe for Caribbean-style jerk chicken traybake, kindly donated by Marks and Spencer.
Why not use the Explore Food calculator, the British Nutrition Foundation's free online nutritional analysis programme, to calculate the nutritional information for this and other Food - a fact of life recipes?
Weigh
Measure

Peel
Cut, Chop, Slice, Dice & Trim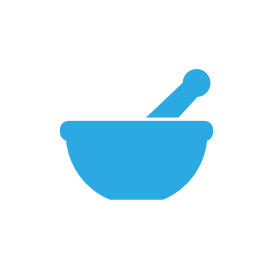 Crush

Bake

Fry & Sauté
Is there something wrong with the page? Do you have a suggestion or would like to see something on this page?