1 small onion
½ red onion
1 garlic clove
30g green pitted olives (optional)
250g lean beef mince
150ml pasatta
1 x 15ml spoon tomato purée
½ x 5ml spoon oregano
½ x 5ml spoon paprika
¼ x 5ml spoon cumin
50g raisins
Black pepper
Chopping board, vegetable knife, garlic press, large saucepan with lid, mixing spoons, measuring spoons.
Prepare the ingredients:
- peel and finely dice the onion;
- deseed and finely dice the pepper;
- peel and finely chop or crush the garlic;
- halve the olives, if using;
- roughly chop the parsley, if using.
Add the mince, onion, pepper and garlic to the saucepan and gently fry until the mince is browned.
Add the pasatta, tomato puree, raisins, oregano, paprika, cumin to the pan. Stir well. Add the olives if using.
Season with black pepper.
Cover with a lid and simmer for 15-20 minutes, until the sauce is reduced. Stir occasionally.
Serve with boiled rice or as a filling for tacos, empanadas or stuffed peppers.
All purpose or sazon seasoning can be used as an alternative to the individual spices.
For a vegetarian or vegan dish, replace the beef mince with a plant-based mince. There is usually no need to brown a plant-based mince, so add at stage 3.
Serve with sliced plantain fried in a little spray oil.
Why not use the Explore Food calculator, the British Nutrition Foundation's free online nutritional analysis programme, to calculate the nutritional information for this and other Food - a fact of life recipes?
Measure
Weigh

Peel
Cut, Chop, Slice, Dice & Trim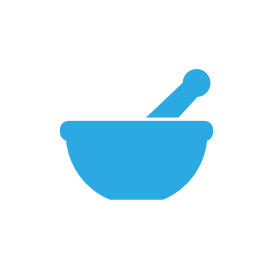 Crush

Fry & Sauté

Mix, Stir & Combine

Melt, simmer and boil
Is there something wrong with the page? Do you have a suggestion or would like to see something on this page?