1 small garlic clove
½ small onion
125g canned red kidney beans or black eye peas
150g long grain rice
200ml light coconut milk
200ml water
¼ x 5ml spoon dried thyme
Black pepper
Chopping board, vegetable knife, sieve, large saucepan, mixing spoon, measuring jug, measuring spoons.
Prepare the ingredients:
- peel and crush the garlic;
- peel and slice the onion;
- drain and rinse the beans/peas;
- rinse the rice in a sieve until the water runs clear.
Place the coconut milk, garlic, onion, thyme and beans into a large pan and season with black pepper. Bring to the boil.
Add the rice to the pan, reduce the heat and simmer for 8-10 minutes until the rice is cooked and the liquid absorbed. If the rice is not completely cooked add a little water to stop it sticking.
Fluff up the rice with a fork before serving.
Use sliced spring onions as an alternative to the onion.
Add ¼ 5ml spoon of allspice or chilli pepper for extra flavour.
This recipe is a great way to use up any leftover coconut milk. However, coconut milk can be frozen in ice cube trays to use when you need it. Defrost and stir well before using.
Why not use the Explore Food calculator, the British Nutrition Foundation's free online nutritional analysis programme, to calculate the nutritional information for this and other Food - a fact of life recipes?
Measure
Weigh

Peel
Cut, Chop, Slice, Dice & Trim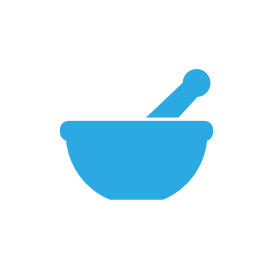 Crush

Drain

Mix, Stir & Combine

Melt, simmer and boil
Is there something wrong with the page? Do you have a suggestion or would like to see something on this page?