Spray oil
10g (1.5cm) piece of root ginger
1 garlic clove
½ red onion
1 pepper
2 spring onions
200g broccoli
½ lime
1 ½ x 15ml spoons reduced-salt soy sauce
1 x 15ml spoon honey
2 white fish fillets (fresh or defrosted if frozen)
125g medium egg noodles
1 x 5ml spoon oil
Baking tray, tin foil, chopping board, vegetable knife, grater, garlic press, juicer, small saucepan, food brush, large saucepan, colander, measuring spoons, deep frying pan or wok, mixing spoon.
Line a baking tray with tin foil. Spray foil lightly with oil.
Prepare the ingredients:
- peel the fresh ginger and cut in half. Finely slice one piece into matchsticks and finely grate the other half;
- peel and crush the garlic clove;
- peel and slice the red onion;
- deseed and slice the pepper;
- cut the spring onions to separate the white and green parts. Slice the onions into rings, keeping the green and white parts separate;
- cut the broccoli into small florets;
- juice the lime.
Put 1 x 15ml spoon soy sauce, the honey, grated ginger and half the garlic in a small pan and simmer over a low heat for 3-4 mins until glossy and thickened slightly.
Pre-heat the grill to medium-high.
Remove the skin from the fish if need be.
Pat the fish dry with kitchen paper, then place on the foil-lined baking tray.
Brush with half the sauce and grill for 5 minutes.
Brush with the remaining sauce and grill for 5 minutes more until cooked through.
Cook the noodles following the pack instructions. Add the broccoli for the last 1-2 minutes of cooking, then drain.
Heat 1 x 15ml spoon of oil in a wok or deep frying pan over a high heat.
Add the red onion and peppers and stir-fry for 5 minutes.
Stir in the ginger matchsticks, remaining garlic and spring onion whites.
Stir-fry for 1 minute, then toss in the noodles and broccoli.
Stir-fry for 1-2 minutes, mixing well. Stir in the lime juice and ½ x 15ml spoon soy sauce.
Serve with the teriyaki fish and sliced spring onion greens.
Use pak choi as an alternative to broccoli. To cook place a colander over the noodle pan and add the pak choi. Cover, remove from the heat and leave for 5 minutes or until tender.
Add prepared shitake mushrooms to the vegetable mix for extra 'umami taste'.
Salmon fillets may be used instead of white fish as your weekly portion of oily fish.
This recipe was adapted from a recipe for Grilled teriyaki fish with vegetables and noodles, which was kindly donated by Tesco plc.
Why not use the Explore Food calculator, the British Nutrition Foundation's free online nutritional analysis programme, to calculate the nutritional information for this and other Food - a fact of life recipes?
Weigh
Measure
Cut, Chop, Slice, Dice & Trim

Drain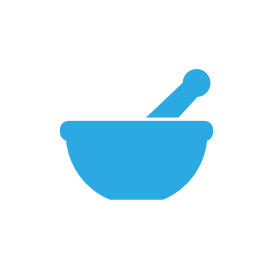 Crush

Grate
Juice

Peel

Mix, Stir & Combine

Melt, simmer and boil
Glaze & Coat

Grill
Stir-fry
Is there something wrong with the page? Do you have a suggestion or would like to see something on this page?