1 small onion
1 clove garlic
100g carrot
200g raw beetroot
150-200g potato
½ celery stick (about 30g)
100g cabbage
Spray oil
Black pepper
200g chopped tomatoes
1 stock vegetable cube
1 x 5ml spoon dill
2 x 5ml spoon coriander
4 x 15ml spoons reduced fat sour cream or crème fraiche (optional)
Chopping board, vegetable knife, garlic press, vegetable peeler, grater, large saucepan with lid, mixing spoon, measuring jug, measuring spoons.
Prepare the ingredients:
- peel and finely slice the onion;
- peel and crush the garlic;
- peel and grate the carrot;
- wash and grate the beetroot;
- peel and dice the potatoes into 2cm cubes;
- thinly slice the celery;
- cut and thinly slice the cabbage;
- chop the dill and coriander.
Spray a large saucepan with oil and heat gently, add the onion and cook until lightly browned.
Add the crushed garlic and grated carrot and cook gently until softened.
Add the potatoes, beetroot, celery and cabbage. Mix well.
Add the chopped tomatoes and black pepper to season. Mix well.
Add enough hot water to cover the vegetables and bring to the boil.
Crumble in the stock cube and mix well.
Turn down the heat and simmer for 40 minutes until all the vegetables are cooked. Add more water if need be.
Add the chopped herbs and simmer for a further 5 minutes.
Optional - serve with a spoon of sour cream on top.
Dried dill could be used if fresh is unavailable. Use ½ x 5ml spoon of dried dill. Fresh dill (and many other herbs) can be frozen to help prevent food waste.
Use pre-cooked beetroot (not pickled in vinegar) to speed up the cooking of the borscht. The beet can be grated or chopped.
This version of borscht is more stew-like than a soup. Add more water to make a soup.
Why not use the Explore Food calculator, the British Nutrition Foundation's free online nutritional analysis programme, to calculate the nutritional information for this and other Food - a fact of life recipes?
Weigh
Measure

Peel
Cut, Chop, Slice, Dice & Trim

Grate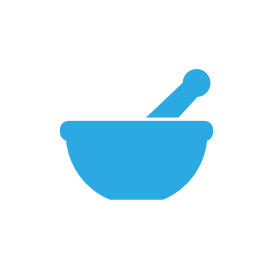 Crush

Fry & Sauté

Mix, Stir & Combine

Melt, simmer and boil
Is there something wrong with the page? Do you have a suggestion or would like to see something on this page?