1 x 300g can fava beans or broad beans
2 garlic cloves
1 x 5ml spoon lemon juice
1 x 15ml tahini*
3 x 15ml hot water
1 x 15ml olive oil
Optional
15g fresh parsley - garnish
Quick flatbreads
150g self-raising flour
150g low fat natural yogurt
Black pepper
Extra flour for kneading
*Tahini contains sesame seeds, nut butters such as cashew or almond can be used as an alternative.  Natural or Greek yogurt, or reduced fat cream cheese can also be used, but these will give a milder taste to the dip. If using yogurt, omit the olive oil.
Garlic press, saucepan, colander, fork or potato masher, measuring spoons, mixing spoon, chopping board, vegetable knife, mixing bowl, mixing spoon, small frying pan.
Peel and crush the garlic.
Place the fava beans or broad beans, with their liquid, crushed garlic, and ½ x 5ml spoon lemon juice in a saucepan.  
Bring to the boil and then remove from the heat.
Drain the excess liquid and return to the saucepan.
Coarsely mash the beans with a fork or a potato masher in the saucepan.
Return the saucepan to low heat. Add the tahini, hot water, olive oil and ½ x 5ml spoon lemon juice. Stir and cook gently for one minute, until heated through. Add more water if needed.
Roughly chop the parsley, if using, and sprinkle over the dip.
Method - Flatbreads
Mix the flour, yogurt and black pepper in a bowl.
Tip onto a clean, floured surface and knead gently until smooth.
Divide the dough into four and shape into balls.
Flatten and shape into a circle, about the size of a saucer or 12-14 cm.
Heat the non-stick frying pan and cook the flatbreads one by one until they are crisp and golden, approximately 3 minutes each side.
Cut into slices and serve with the dip.
Serve ful for breakfast with hot pitta or flat bread.
Top with a mixture of chopped tomatoes, crushed garlic, chopped parsley, chopped fresh chilli and lemon juice.
Why not use the Explore Food calculator, the British Nutrition Foundation's free online nutritional analysis programme, to calculate the nutritional information for this and other Food - a fact of life recipes?
Weigh
Measure

Peel
Cut, Chop, Slice, Dice & Trim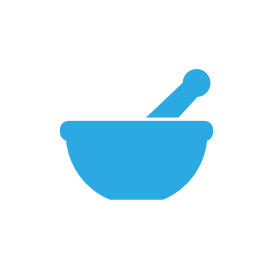 Crush

Melt, simmer and boil

Drain

Mash

Mix, Stir & Combine

Knead

Portion / Divide

Form & Shape

Fry & Sauté
Is there something wrong with the page? Do you have a suggestion or would like to see something on this page?