1 red onion
2 stalks of celery
2 fresh red chillies
2 garlic cloves
180g green beans
100g white cabbage
400g sweet potato
2 x 15ml spoons oil
2 x 5ml spoons Cajun seasoning
½ x 5ml spoon dried thyme
½ x 5ml spoon oregano
1 reduced salt vegetable stock cube
400g cherry tomatoes
Chopping board, vegetable knife, garlic press, measuring jug, mixing spoon, measuring spoons, large saucepan/sauté pan.
Prepare the ingredients:
- peel and finely slice the onion;
- trim and finely slice the celery; 
- deseed and finely chop the chillies;
- peel and crush the garlic;
- trim and halve the green beans;
- trim and finely shred the cabbage;
- peel the sweet potato and cut into 1cm dice;
- roughly chop the parsley, if using.
Heat the oil in a large frying or sauté pan. Add the onion, celery, chili and garlic and sauté for 4-5 minutes until softened.
Add the Cajun spice, dried thyme and oregano and stir until all the vegetables are evenly coated.
Cook for 3-5 minutes stirring regularly.
Make 150ml vegetable stock.
Add the vegetable stock and tomatoes, bring to the boil. Add the cubed sweet potato. Simmer and cook for 10-13 minutes until the sweet potato is just tender.
Stir in the green beans, cover and cook for 2-3 minutes until the beans and potatoes are tender.
Garnish with chopped parsley.
Use 1 x 5ml spoon chilli powder instead of the fresh chillies.
Add okra as an alternative or additional vegetable.
Serve the gumbo with traditional cornbread.
This recipe was kindly donated by Asda Stores Limited.
Why not use the Explore Food calculator, the British Nutrition Foundation's free online nutritional analysis programme, to calculate the nutritional information for this and other Food - a fact of life recipes?
Weigh
Measure

Peel
Cut, Chop, Slice, Dice & Trim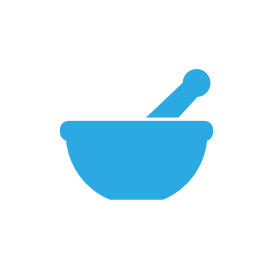 Crush

Fry & Sauté

Melt, simmer and boil
Is there something wrong with the page? Do you have a suggestion or would like to see something on this page?