1 red onion 
1 garlic clove 
400g can black-eyed beans in water
Spray oil
1 x 5ml spoon ground coriander
1 x 5ml spoon mild chilli powder
½ x 5ml spoon ground cinnamon
1 x 15ml spoon tomato purée
2 x 5ml spoon cocoa powder
1 vegetable stock cube
For the salsa
1 medium red onion 
1 large tomato
1 x 15ml spoon fresh coriander
1 lime
Chopping board, vegetable knife, garlic press, colander/sieve, medium-sized saucepan, wooden spoon, measuring spoons, zester/grater, juicer, small bowl, mixing spoon.
Prepare the ingredients:
- peel and slice the onion;
- peel and chop or crush the garlic;
- drain and rinse the black-eyed beans.
Spray a saucepan with oil and add the onion and garlic. Fry gently until softened, approximately 3-4 minutes.
Add the ground coriander, chilli powder and ground cinnamon. Cook for 1 minute.
Add the black-eyed beans, cocoa powder, tomato purée and 200ml boiling water to the pan.
Crumble over the stock cube and stir well.
Cook, stirring frequently, until the sauce has reduced to a thick consistency, approximately 10 minutes.
Make the salsa:
- peel and finely chop the onion;
- chop the tomato;
- chop the coriander;
- zest the lime, cut in half and juice one half;
- mix all the ingredients together in a small bowl.
Spoon the mole into bowls and top with the salsa.
Serve with homemade tortilla chips: Cut a tortilla wrap into triangles. Place on a baking tray and spray with oil. Bake in the oven until crisp.
Fill wraps with the cooked mole and wrap into a parcel. Place in an oven proof dish, sprinkle over grated reduced fat cheese and bake in the oven.
Serve with a mixed salad on the side.
Why not use the Explore Food calculator, the British Nutrition Foundation's free online nutritional analysis programme, to calculate the nutritional information for this and other Food - a fact of life recipes?
Measure
Weigh

Peel
Cut, Chop, Slice, Dice & Trim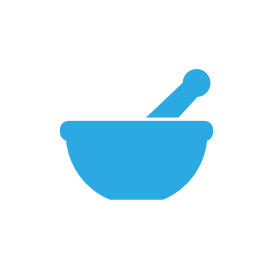 Crush

Fry & Sauté

Mix, Stir & Combine
Zest
Juice

Melt, simmer and boil
Is there something wrong with the page? Do you have a suggestion or would like to see something on this page?