50g bulgur wheat
1/2 small onion
1 garlic clove
250g lean beef mince
¼ tsp ground cinnamon
1 x 5ml spoon dried mint
1 x 5ml spoon dried parsley
200g canned chopped tomatoes
¼ x 5ml spoon chilli flakes
1 x 15ml spoon red wine vinegar
1 x 5ml spoon sugar
Heat proof bowl, vegetable knife, chopping board, garlic press, small saucepan, measuring spoons, mixing spoon, small frying pan, colander/sieve, large mixing bowl, baking tray or large frying pan, fish slice or tongs.
Place the bulgur wheat in a heat proof bowl and pour over boiling water until it is covered completely. Cover the bowl with film and leave for around 20 minutes, until the bulgur is soft.
Prepare the ingredients for the quibe:
- peel and finely dice the onion;
- peel and finely chop or crush the garlic.
Place the tomatoes, chilli flakes, red wine vinegar and sugar in a small saucepan.
Simmer gently for 5-10 minutes until the liquid has reduced.
Divide the beef mince into two portions, one weighing 50g and the other 200g. Set aside the bigger amount.
Place the smaller amount in a small frying pan with the onion and half the garlic. Dry fry until it is browned all over.
Add the cinnamon, cook for a minute, then remove from the heat and add half the mint and half the parsley. Leave to cool.
Drain the bulgur wheat, pressing it to remove as much excess water as possible.
Place the bulgur, remaining mince, garlic and herbs in a large bowl and mix well.
To make the quibe, take eight golf ball-sized pieces of the bulgur mixture and roll into balls. Make a dent in the middle and fill with the cooked meat mixture, then press the bulgur mixture over the top to seal it in. Roll into pointed oval shapes. Do this until all the mixture is used up. Thoroughly wash and dry hands after touching raw meat.
To cook the quibe, either bake in the oven at 200°C for 15-20 minutes or spray a large frying pan with oil and fry in batches for 3-4 minutes on each side until cooked. They should be crispy on the outside and hot all the way through.
Serve with the sauce for dipping.
For a vegetarian version, use a plant-based mince instead of beef mince. If using a mycoprotein, e.g. Quorn, you may need to add a small amount of beaten egg to the mixture to help it hold together. Alternatively, try using a food processor to mix the ingredients.
Fresh mint and parsley can be used instead of dried. Fresh chilli can also be used – ½ a red or green chilli, finely chopped.
Cooked quinoa can be used for a gluten free version of this recipe.
If time allows, why not try fresh tomatoes instead of canned for the sauce? Spray the saucepan with a little oil and cook the tomatoes, chilli flakes, red wine vinegar and sugar for 20-25 minutes until the tomatoes are soft and you have a thick sauce.
This recipe was adapted from a recipe for Quibe (beef meatballs), which was kindly donated by Tesco plc.
Why not use the Explore Food calculator, the British Nutrition Foundation's free online nutritional analysis programme, to calculate the nutritional information for this and other Food - a fact of life recipes?
Weigh
Measure

Melt, simmer and boil

Peel
Cut, Chop, Slice, Dice & Trim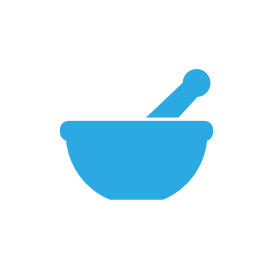 Crush

Fry & Sauté

Mix, Stir & Combine

Portion / Divide

Form & Shape

Bake
Is there something wrong with the page? Do you have a suggestion or would like to see something on this page?