2 medium onions
2 garlic cloves
10 ready-to-eat dried apricots
300ml stock – reduced salt
2 x 15ml spoons oil
8 small chicken thighs
Ground pepper
Large pinch saffron threads, crushed (optional)
1 x15ml spoon ground ginger
1 x 15ml spoon ground cumin
1 x 15 ml spoon ground cinnamon
1 lemon
2 x 15ml spoons honey
Small handful coriander
4 x 15ml spoons flaked almonds, toasted (optional)
Couscous to serve
Pomegranate seeds (optional)
Fresh mixed herbs, chopped
Chopping board, vegetable knife, garlic crusher, lemon squeezer, measuring jug, kettle, large saucepan, spatula.
Prepare the ingredients:

peel and chop the onions;
peel and crush the garlic;
cut the dried apricots into quarters;
juice the lemon;
make up 300ml of stock;
chop the coriander.

In a large saucepan heat 1 x 15ml spoon of the oil.
Season the chicken and brown on both sides. Remove from the pan and set aside.
Add the remaining oil, onions, garlic and a pinch of ground pepper. Sauté for 10 minutes until softened and golden.
Add the spices, sauté for 1 minute, then add the chicken, apricots, lemon juice, honey and half the coriander.
Pour in the water or stock and cook on a low heat for 30 minutes or until the chicken is tender and cooked through.
Cut into a thick chunk of chicken to check that it is cooked through.
Sprinkle with the almonds and remaining coriander and serve with warm herby couscous and pomegranate seeds.
Try using chunks of lamb instead of chicken.
Try dried cherries or sultanas instead of chopped apricots.
Why not use the Explore Food calculator, the British Nutrition Foundation's free online nutritional analysis programme, to calculate the nutritional information for this and other Food - a fact of life recipes?
Weigh
Measure

Peel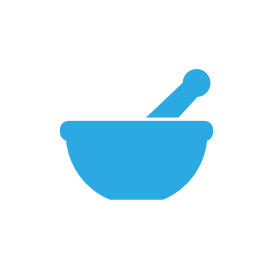 Crush
Cut, Chop, Slice, Dice & Trim
Juice

Fry & Sauté

Melt, simmer and boil
Is there something wrong with the page? Do you have a suggestion or would like to see something on this page?