1 small onion
1 garlic clove or 1 x 5ml spoon garlic purée or paste
25g reduced fat hard cheese, e.g. Cheddar or similar
1 slice of bread or 25g breadcrumbs
250g pork mince (5% fat)
1 x 15ml spoon dried mixed herbs
Black pepper
1 x 5ml spoon oil or spray oil
1 x 400g can chopped tomatoes
1 x 15ml spoon tomato purée
50ml water
Chopping board, vegetable knife, grater, food processor, small bowl, mixing spoon, large mixing bowl, red chopping board, large non-stick heatproof frying pan, plate, heatproof mixing spoon, heatproof dish (if needed).
Prepare the ingredients:
- peel and finely chop the onion;
- peel and crush or finely chop the garlic clove, if using;
- grate the cheese;
- blitz the bread into breadcrumbs, if need be;
- mix the cheese and breadcrumbs together in a small bowl.
Put the mince, half each of the onion, garlic and herbs in a bowl. Season with black pepper.
Mix the mince mixture well and shape into about 8 walnut-sized meatballs. Thoroughly wash and dry hands after touching the raw meat.
Heat the oil in a large non-stick heatproof frying pan and cook the meatballs for 8-10 minutes all over until brown. Transfer to a plate lined with kitchen paper to drain any excess fat.
Add the remaining onion, garlic and herbs to the empty frying pan.
Cook for 4-5 minutes until soft, but not coloured. 
Add the chopped tomatoes, tomato purée and 50ml water. Season with black pepper.
Bring to the boil and reduce the heat to a simmer.
Return the meatballs to the pan and simmer for 10 minutes in the hot sauce.
Preheat the grill to a moderate heat.
Sprinkle the mixed cheese and breadcrumbs over the meatballs, place the pan under the preheated grill and heat for 3-4 minutes until the cheese melts and the breadcrumbs are golden and crispy. If the frying pan is not heatproof, transfer to a heatproof dish.
Serve the meatballs with cooked pasta shapes or crusty bread and a crisp salad or seasonal green vegetables.
For a vegetarian version, use a plant-based mince instead of pork mince. If using a mycoprotein, e.g. Quorn, you may need to add a small amount of beaten egg to the mixture to help it hold together. Alternatively, try using a food processor to mix the ingredients.
Blitz stale bread into breadcrumbs and store in the freezer until needed. A grater can be used instead of a food processor.
Reduce food waste – use up vegetables from your fridge that will otherwise go to waste and add them to the sauce, such as grated carrots or courgettes, or sliced mushrooms.
Use up cheese – freeze any excess for another recipe.
Buy mince on 'special offer' or when reduced and make up batches of meatballs for the freezer.
Why not use the Explore Food calculator, the British Nutrition Foundation's free online nutritional analysis programme, to calculate the nutritional information for this and other Food - a fact of life recipes?
Weigh
Measure

Peel
Cut, Chop, Slice, Dice & Trim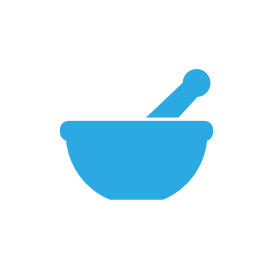 Crush

Grate

Blitz, puree and blend

Portion / Divide

Form & Shape

Fry & Sauté

Melt, simmer and boil

Grill
Is there something wrong with the page? Do you have a suggestion or would like to see something on this page?