1 garlic clove
1 x 15ml spoon capers
225g lean lamb mince
2 x 15ml spoons tomato sauce
25g breadcrumbs
Black pepper
1 egg
2 x 15ml reduced fat mayonnaise
2 x 15ml spoon tomato sauce
1 x 5ml spoon sweet chilli sauce
Vegetable knife, chopping board, garlic press, large mixing bowl, mixing spoon, measuring spoons, 2 x small mixing bowls, fork, plate, tongs, oven gloves.
Pre-heat the grill.

Peel and crush the garlic.

Finely chop the capers.

Mix the garlic, capers, lamb, tomato sauce, a teaspoon of the breadcrumbs and few twists of black pepper together.

Divide the mixture into 6 equal portions.

Shape each portion into a rissole (roll into a ball and then flatten slightly).

Beat the egg in a small bowl.

Spread the remaining breadcrumbs evenly on a plate.

Dip the rissoles into the beaten egg and then the breadcrumbs.

Place the rissoles onto the grill pan and cook for 8-10 minutes on each side, until the juices run clear.

Mix the mayonnaise, ketchup and sweet chilli sauce together to make the spicy tomato dip.
• Serve as a snack with toasted pitta bread, tomato dip and salad.
• Try adding small pieces of vegetables such as grated carrot or courgette to the rissole mixture.
• Keep the grill temperature on a moderate heat to allow the rissoles to cook all the way through, without charring the surface.
Why not use the Explore Food calculator, the British Nutrition Foundation's free online nutritional analysis programme, to calculate the nutritional information for this and other Food - a fact of life recipes?
Weigh
Measure

Peel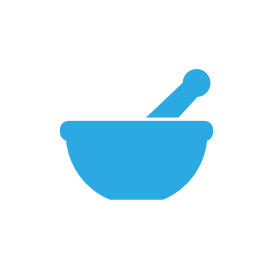 Crush

Mix, Stir & Combine

Portion / Divide

Form & Shape

Beat
Spread

Grill
Is there something wrong with the page? Do you have a suggestion or would like to see something on this page?