I onion
1 clove garlic
1 carrot
1 x 15ml oil
250g lean minced beef
400g canned chopped tomatoes
1 x 15ml spoon tomato puree
100ml water
1 x 5ml spoon mixed herbs
Black pepper
6 lasagne sheets (oven cook)
25g butter/soft spread
25g plain flour
300ml semi-skimmed milk
50g Cheddar cheese
Chopping board, vegetable knife, garlic press, vegetable peeler, large frying pan, mixing spoon, can opener, measuring jug, small saucepan, grater, ovenproof dish.
1. Preheat the oven to 190°C or gas mark 5.
2. Prepare the vegetables:
peel and chop the onion;
peel and crush the garlic;
peel and slice the carrot.
3. Fry the onion, garlic and carrot in the oil.
4. Add the meat and cook until the mince is lightly browned.
5. Add the tomatoes, tomato puree, mixed herbs and water and mix all the ingredients together. Then add a few twists of black pepper.
6. Bring to the boil, then simmer for 20 minutes.
7. While the meat is cooking, make the sauce:
place the butter or soft spread, flour and milk into a small saucepan;
bring the sauce to a simmer, whisking it all the time until it has thickened;
reduce the heat and simmer for 2 minutes;
grate the cheese and stir in (leave a little to sprinkle on top).
8. In an ovenproof dish or foil tray, spread some meat mixture in the bottom, cover with lasagne sheets and a little cheese sauce. Repeat this, finishing with the sauce on top.
9. Sprinkle the remaining grated cheese on top and bake for 20 minutes.
For a vegetarian alternative, use mycoprotein, lentils or mixed beans instead of the minced beef.
Why not try using lasagne sheets flavoured with spinach?
Why not use the Explore Food calculator, the British Nutrition Foundation's free online nutritional analysis programme, to calculate the nutritional information for this and other Food - a fact of life recipes?
Weigh
Measure
Cut, Chop, Slice, Dice & Trim

Peel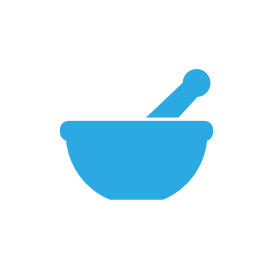 Crush

Fry & Sauté

Melt, simmer and boil

Mix, Stir & Combine
Whisk

Grate

Bake
Is there something wrong with the page? Do you have a suggestion or would like to see something on this page?