½ head of broccoli
½ onion
1 carrot
3-4 baby sweetcorn
50g sugar snap peas or round green beans
1 garlic clove
1cm piece of fresh ginger
150g long grain rice
1 x 15ml spoon oil
2 eggs
Black pepper
Spray oil
1 ½ x 15ml spoons Worcester sauce
Chopping board, vegetable knife, garlic press, large saucepan, colander, large deep frying pan or wok, mixing spoon, large flat plate/tray, measuring jug, fork, measuring spoons.
Prepare the ingredients:
- cut the broccoli into small florets;
- peel and dice the onion;
- peel and slice the carrot;
- cut the baby corn in half lengthways and then into even size pieces;
- cut the sugar snap peas or green beans into even size pieces;
- peel and crush the garlic;
- peel and grate the ginger.
Bring a large pan of water to the boil. Add the rice and cook for 10 minutes until tender.
When the rice is cooked, drain and rinse with cold water. Place on a flat plate or tray and leave to cool
Heat the oil in a large deep frying pan or wok over a medium high heat. Add the onion and fry for 3-4 minutes until softened.
Add the broccoli, carrot, corn and sugar snap peas or green beans. Stir-fry for 8-10 minutes until the vegetables are starting to soften.
Add the cooked rice, ginger and garlic to the pan. Fry, mixing well with the vegetables, for 5 mins until the rice is piping hot and starting to crisp.
Crack the eggs into a jug and season with black pepper. Mix well.
Move the rice and vegetables to one side of the pan. Spray the empty side of the pan with oil and pour in the egg.
Cook, stirring constantly, for 3 mins until the eggs are cooked through, then mix with the vegetables and rice.
Mix in the Worcester sauce and serve.
Vary the vegetable mix according to the season. Try spring onions, peppers, courgette, peas as alternatives. The stem of the broccoli can be washed and thinly sliced to save waste.
For extra flavour add Five spice powder with the Worcester or reduced salt light soy sauce. Five-spice powder is a common ingredient in Chinese and Taiwanese cuisine. This Asian seasoning is a mixture of star anise, cloves, cinnamon, Sichuan (Szechuan) peppercorns, and fennel seeds.
To make this dish gluten-free, replace Worcester sauce with gluten-free soy sauce or tamari.
Use frozen vegetables instead of fresh for a quick meal.
This recipe was adapted from a recipe for Egg fried rice, which was kindly donated by Tesco plc.
Why not use the Explore Food calculator, the British Nutrition Foundation's free online nutritional analysis programme, to calculate the nutritional information for this and other Food - a fact of life recipes?
Weigh
Measure

Peel
Cut, Chop, Slice, Dice & Trim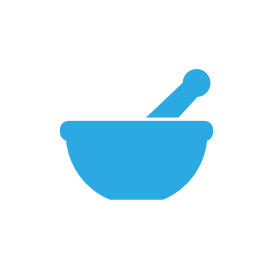 Crush

Grate

Melt, simmer and boil

Drain

Fry & Sauté

Mix, Stir & Combine
Stir-fry
Is there something wrong with the page? Do you have a suggestion or would like to see something on this page?