1 onion
1 carrot
1 garlic clove
5cm piece of ginger
1 reduced salt chicken stock cube
Spray oil
¼ x 5ml spoon turmeric
½ x 5ml spoon curry powder
1 x 15ml spoon plain flour
2 x 15ml spoons light soy sauce
1 x 5ml spoon honey
1 x 5ml spoon rice vinegar
½ x 5ml spoon garam masala
2 x 15ml spoon cornflour
Black pepper
100g fresh breadcrumbs
4 chicken mini fillets or 150g block firm tofu (or half and half)
To serve (optional)
½ Cucumber or 1 carrot
½ lime
Baking tray, greaseproof paper, chopping board, vegetable peeler, vegetable knife, garlic press, fine grater, measuring jug, kettle, mixing spoon, frying pan, measuring spoons, wooden spoon, 2 bowls or deep plates, tabletop/hand blender.
Line a baking tray with greaseproof paper.
Preheat the oven to 220° or Gas mark 7.
Prepare the ingredients for the curry sauce:
- peel and finely chop the onion;
- peel and chop the carrot;
- peel and crush the garlic clove;
- peel and finely grate the fresh ginger;
- crumble the stock cube into a measuring jug, add 300ml boiling water and stir until dissolved.
Spray a large frying pan with oil, place over a medium heat and add the onion, garlic, carrot and ginger. Sauté for 3-4 minutes until soft and the onions begin to caramelise.
Stir in the turmeric and curry powder and cook for one minute.
Stir in the flour and cook for 1-2 minutes.
Gradually stir in the stock. Add the soy sauce and honey and simmer stirring occasionally for about 10 minutes.
Stir in the rice vinegar and garam masala. Keep warm.
Place the cornflour in a bowl and add 1-2 x 15ml spoons water. Season with black pepper and stir well.
Place the breadcrumbs in another bowl.
Dip the chicken (or tofu) into the flour mixture followed by the breadcrumbs. Turn each fillet over to make sure it is evenly coated.
Place the coated chicken fillets on the lined baking tray. Cook for 10-15 minutes until golden brown and cooked through.
Blitz the curry sauce using a tabletop or hand blender. Add a little extra water if needed. Taste to check seasoning.
Serve the chicken with rice, topped with the curry sauce, katsu chicken or tofu.
Garnish with cucumber or carrot ribbons and lime wedges.
Try butternut squash instead of carrot in the sauce.
Ready-made curry powder can be substituted with 2 x 15ml spoons ground coriander, 1 x 15ml spoon ground cumin, 2 x 5ml spoons ground turmeric and 1 x 5ml spoon of ground ginger. Use ½ x 5ml spoon of the home-made curry powder in this recipe.
Why not use the Explore Food calculator, the British Nutrition Foundation's free online nutritional analysis programme, to calculate the nutritional information for this and other Food - a fact of life recipes?
Weigh
Measure

Peel
Cut, Chop, Slice, Dice & Trim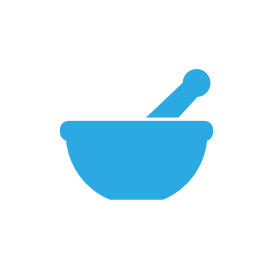 Crush

Fry & Sauté

Melt, simmer and boil

Mix, Stir & Combine

Blitz, puree and blend

Bake
Is there something wrong with the page? Do you have a suggestion or would like to see something on this page?