1 large or 2 small garlic cloves
1 lemon
325g chicken breast
100g low fat natural yogurt
¼ x 5ml spoon ground cumin
1 x 5ml spoon smoked paprika
½ x 5ml spoon dried oregano
Black pepper
Optional for serving
2 wholemeal pitta breads
½ little gem lettuce
¼ cucumber
75g cherry tomatoes
Chopping board, garlic press, lemon squeezer, vegetable knife, red chopping board, mixing bowl, measuring spoons, mixing spoon, zester or grater, baking tray, grill pan, tin foil, bread knife.
Prepare the ingredients:
- peel and crush the garlic clove;
- zest and juice the lemon.
Optional for serving:
- tear the lettuce into pieces;
- slice the cucumber;
- quarter the cherry tomatoes.
Dice the chicken breast into equal size pieces. Thoroughly wash and dry your hands after touching the raw meat.
Place half the yogurt in a bowl.
Add the crushed garlic (retain a little for the sauce for serving), cumin, paprika, oregano to the yogurt and mix.
Add half the zest and half the lemon juice. Season with black pepper and mix well.
Add the chicken and stir until it is all coated with the yogurt mixture.
Preheat a grill (medium). Line a baking tray with foil.
Skewer the chicken onto 4 short metal skewers and place on the baking tray. Remember to wash and dry your hands again!
Cook the chicken under the preheated grill for 10-15 minutes turning regularly.
Mix the remaining yogurt, garlic and lemon zest with a little of the lemon juice. Sprinkle over a little paprika and oregano.

Optional for serving:
Toast the pitta bread and cut down one long side.
Stuff the pitta pockets with the lettuce, cucumber and tomatoes.
Add the chicken to the pittas and drizzle over the yogurt sauce.


Use metal skewers help to conduct the heat more evenly. Bamboo skewers can be used but as they are naturally fibrous, they can split easily. Wooden skewers are not so good for very high heat like grilling; soaking them in water helps a little, but the ends are may still burn.
To add to your 5 A Day and make the meat go further, alternate meat with vegetables such as chopped onions, peppers and mushrooms on the skewer.
This recipe was adapted from a recipe for Chicken shish kebabs, which was kindly donated by Tesco plc.
Why not use the Explore Food calculator, the British Nutrition Foundation's free online nutritional analysis programme, to calculate the nutritional information for this and other Food - a fact of life recipes?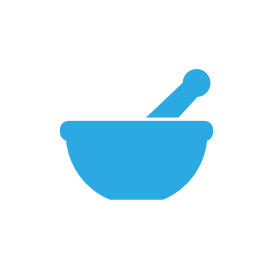 Crush
Weigh
Measure

Peel
Cut, Chop, Slice, Dice & Trim
Zest
Juice

Grill

Mix, Stir & Combine
Is there something wrong with the page? Do you have a suggestion or would like to see something on this page?